Winch of cranes, elevators etc.
Views:2 Author:Nicole Miao Publish Time: 2016-05-09 Origin:Site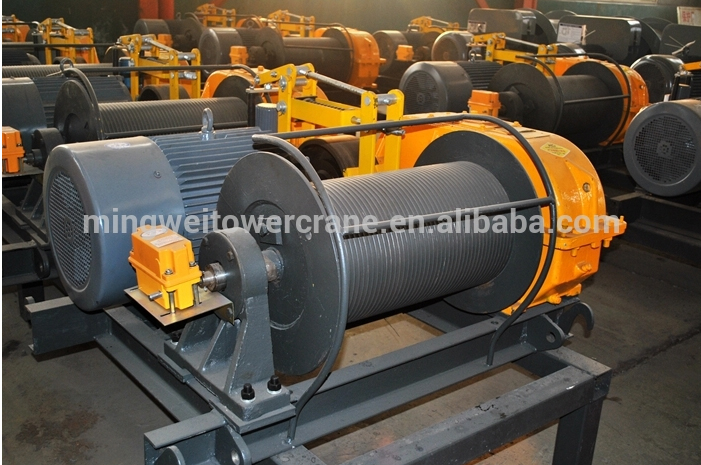 A winch is a mechanical device that is used to pull in (wind up) or let out (wind out) or otherwise adjust the "tension" of a rope or wire rope (also called "cable" or "wire cable"). In its simplest form it consists of a spool and attached hand crank. In larger forms, winches stand at the heart of machines as diverse as tow trucks, steam shovels and elevators. The spool can also be called the winch drum. More elaborate designs have gear assemblies and can be powered by electric, hydraulic, pneumatic or internal combustion drives. Some may include a solenoid brake and/or a mechanical brake or ratchet and pawl device that prevents it from unwinding unless the pawl is retracted.
Besides industrial applications (e.g. in cranes), winches are used for towing cars, boats, or gliders. There are several winches on almost every boat or ship where they are used to pull anchor or mooring lines, halyards, and sheets.