Mingwei's inner climbing tower crane QTZ40-4T exporting to Brazil
Views:4 Author:Nicole Miao Publish Time: 2018-06-14 Origin:Site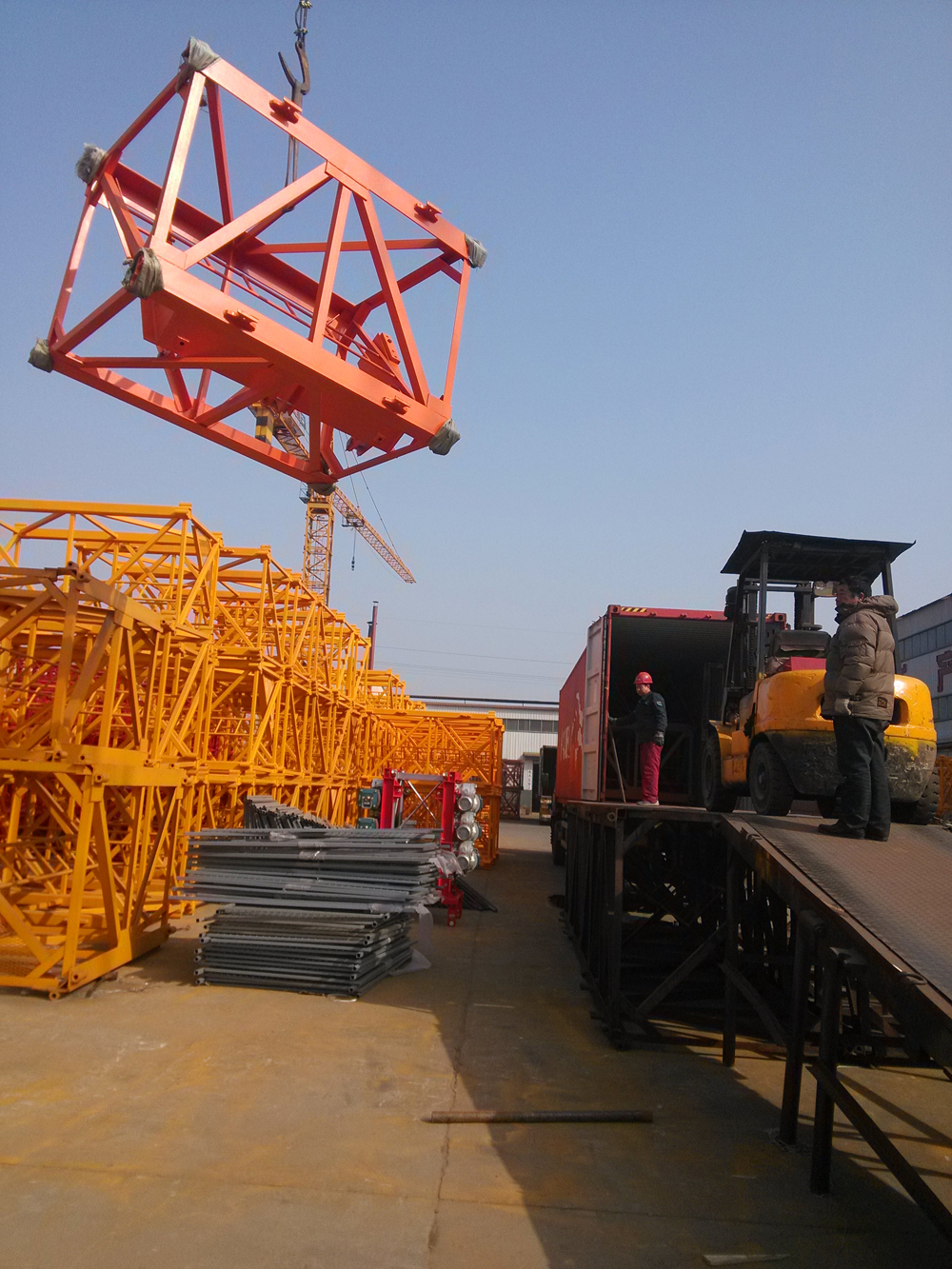 On June, 12th, 2018, 2 sets QTZ40 inner climbing tower cranes are packing to deliver to Brazil.
QTZ40 type self-erecting towering crane is novel hosting vehicle meeting the needs of assembling medium or high construction equipments. The product is an upper rotary self-erecting kind with horizontal ledge, trolley amplitude. Jib length is 30m, maximum rated weight is 4t, and rated maximum lifting moment is 400kN.m. The following is the main characteristics.
1. Wide applicability. The tower crane not only meets the usual civil construction demand of small and medium-size cities, but the high-rise and multi-layered civil construction demand of large and medium-size cities. It can also be used in the construction of multi-layered industrial factories, in the slip-form construction of huge chimneys and silos and in goods loading in port or goods yard.
2. Easy to assemble and disassemble. Hydraulic hoisting device is adopted to increase or reduce crane standard section, which corresponds to changing height of various constructions.
3. High speed, easy adjustment, stable operation and high efficiency. Low speed with heavy load and high speed with light loads can be realized through hoisting structures. Two kinds of speed of trolley can meet operational needs. Open stopper is equipped to rotating structure, enabling precise placement and easy assembly of crane.
4. Complete and reliable safety protective devices. The product is equipped with weight limiter, moment limiter, height limiter, amplitude limiter and rotary limiter to ensure normal operation. In addition, rest platform, guard ring are also equipped.
5. Driver's cabin is separately set on one side. It is broad, bright, comfortable, safe and easy to operate.
The basic height (detached) of supplied tower crane is 25.5m. If it is used in high-rise construction, the number of standard sections and attached devices can be increased to meet consumers' needs. The maximum height of the product is 120m.