Mingwei's QTZ50(TC4810) topless tower cranes export to Colombia
Views:4 Author:Nicole Miao Publish Time: 2018-01-08 Origin:Site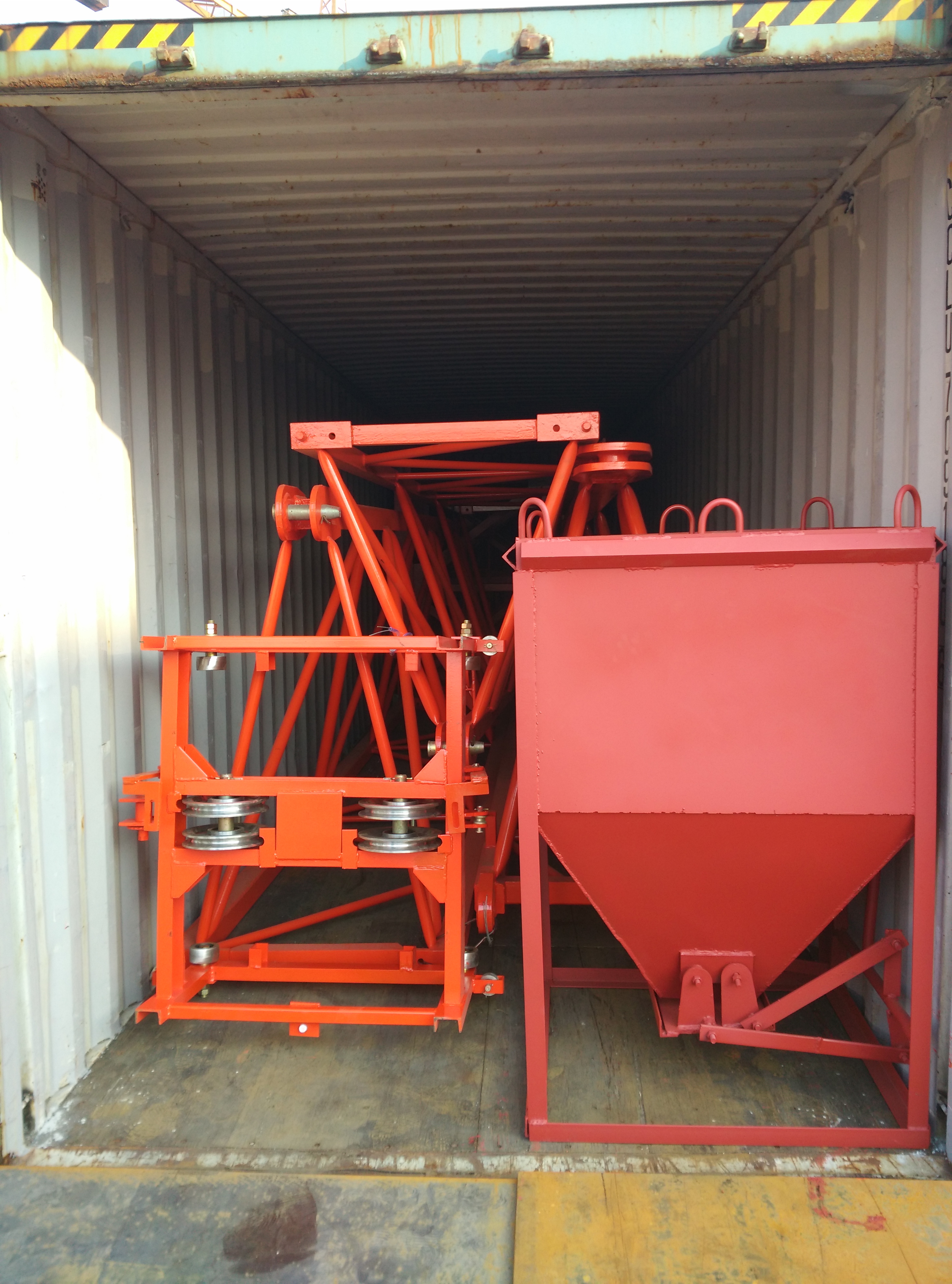 On Jan., 05th, 2018, 2 sets QTZ50(TC4810) flattop tower cranes are packing to deliver to Colombia. That is the tenth tower crane one customer order. Good quality and competitive prices win good reputation for Mingwei in Colombian markets.
QTZ50(TC4810) flattop tower crane, a type of self-elevating tower crane. As the latest type of crane transportation machinery, it is designed with "Tower Crane Computer-designing Platform" as the tool. In the process of designing, group technology, combination design technology and finite element analysis technology are made full use of in combination of international advanced tower crane technology and the demand of domestic building market.
This machine is the crane with vertical arm support, trolley travel and up-rotary hydraulic jack-up system. Its maximum effective amplitude is 48m and it is the only domestic tower crane type to reach this amplitude. Its maximum lifting moment is 484kN·m. When used alone, its lifting height is 30 m and attaching lifting height 120 m (α=2).
Each speed index of this machine has reached or exceeded national standard.
The weight of this machine (not including counterweight and attached devices) is 22.3 ton, and the overall installed capacity is 24.9kW. With advanced parameters, reliable performance, handsome appearance, excellent quality, simple and practical structure, advanced security devices, convenient service, safety usage and reasonable price, this machine is an ideal type of construction machinery for small and medium size construction enterprises.