Benefits and Risks of buying reconditioned tower cranes
Views:4 Author:Nicole Miao Publish Time: 2016-03-01 Origin:Site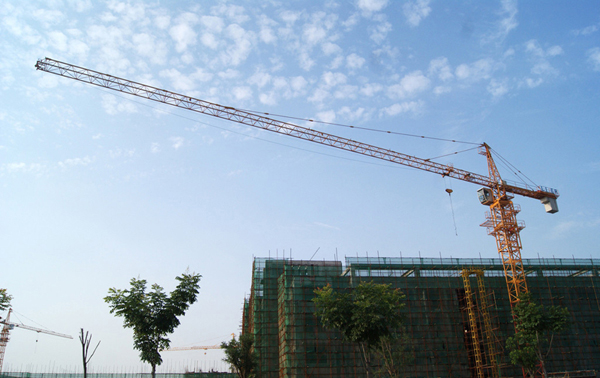 1. Benefits of buying reconditioned tower cranes
For those considering acquiring new equipment, the main benefit of buying a reconditioned crane is obvious, according to van Breda: cost. "With a reconditioned crane there is a reduced purchase price, making them more affordable."
"For some customers it is cheaper to renovate their cranes than to buy new ones," adds Crombe.
Crombe says that as well as traditional construction companies, customers in the industrial and shipyard sectors, where tower cranes offer a viable alternative to other forms of lifting equipment, are also finding rebuilt cranes a useful tool in curtailing costs.
"More and more industrial customers have seen the advantage of using tower cranes for their lifting problems compared to gantry cranes and other mobile or telescopic cranes.
"For them, the price is important, the manufactured year second. In that case, a good old renovated, strong Liebherr crane is a good solution for their purpose.
2. Risks of buying reconditioned tower cranes
Many agree that safety is the main issue with rebuilt cranes.
"There is a view that you shouldn't be using tower cranes that are over 10 years old," says tower crane consultant.
Watson adds that, alongside safety, reliability of the rebuilt crane is a key concern: "If there is a breakdown when the crane is erected it can be costly, as a breakdown at the top of the crane is expensive to fix.
"Take a hoist motor for instance. If it breaks when it's in the workshop it's easy to fix, but if it's 80m up you need to bring in a big mobile crane to replace it."
Phillips says: "The biggest issue you've got is that you've got to be working from a starting point that the crane has been looked after with preventative maintenance, not reactive maintenance. Things often don't get looked at until they go wrong."
"You also have to consider the structural aspects of a tower crane when remanufacturing, as over time the crane may have corroded," says Watson. "It's important that the crane is tested, perhaps with non-destructive testing to make sure it is fit for purpose."
The cost of the work is a further issue. "Many tower crane companies opt to sell on or scrap their older machines as it is cheaper in the long-run," says Watson